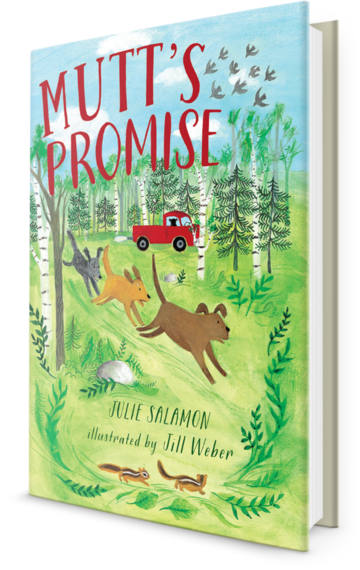 Now in Stores!
View on Amazon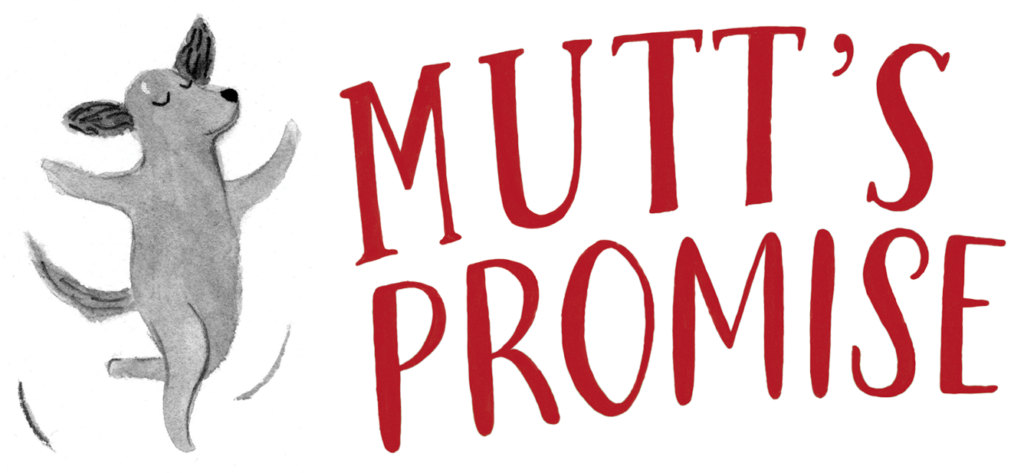 A New Book by Julie Salamon,
Illustrated by Jill Weber
The idea for Mutt's Promise came to me after talking to my mom. She is an immigrant who lost everything during World War II, when she was young. She survived terrible things yet remained an optimistic person who makes everyone who meets her feel better. She was one inspiration. Another was Poochie, our family dog when I was growing up in a tiny town in southern Ohio. Poochie gave birth to a lot of puppies. This was always a huge event. Mutt, Luna, Chief and the other puppies grew from these memories. The plot developed from one question: What would happen to puppies taken from a loving home and put into danger? How would they survive? Where does their courage come from?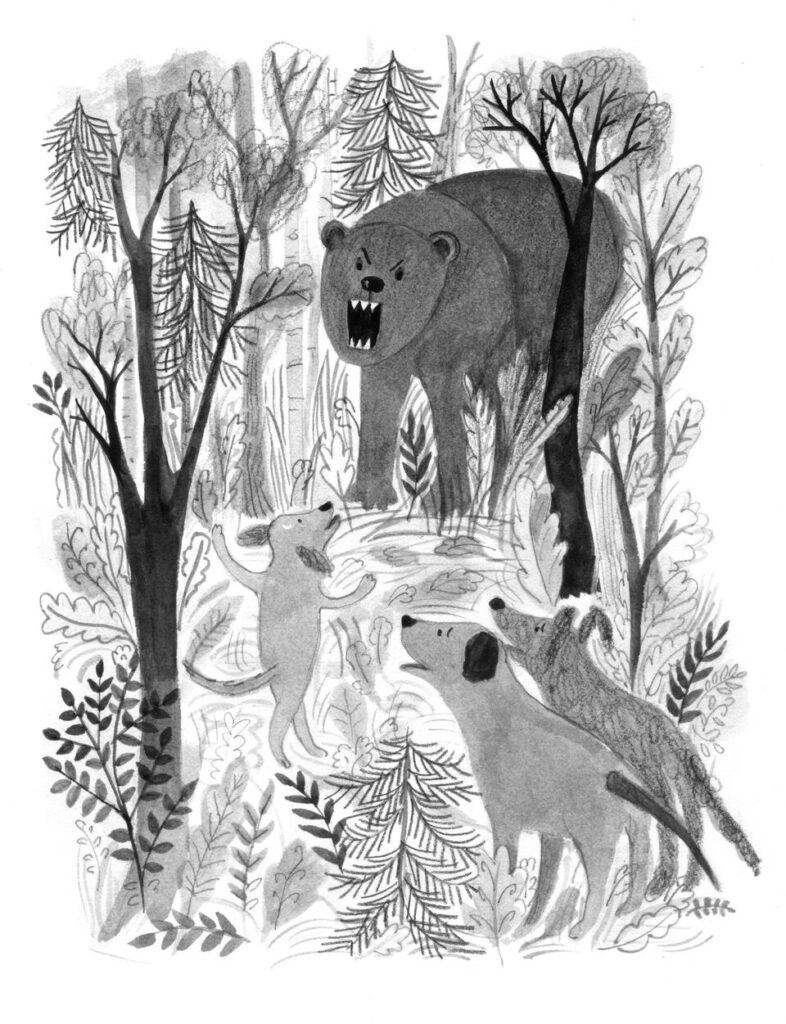 "Emotional depth, adventure, and puppies—highly satisfying."
"An endearing tale of a mother dog and her good-natured puppies, set on a farm cozily evoked in the artist's spot illustrations."
"Told in third person in clear language, this tender story of courage and hope will appeal to young animal-lovers. Inset illustrations add to the book's charm."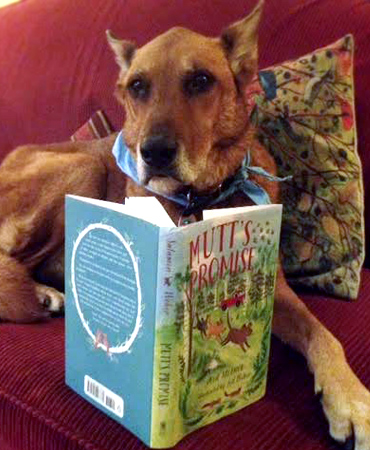 Meet the Illustrator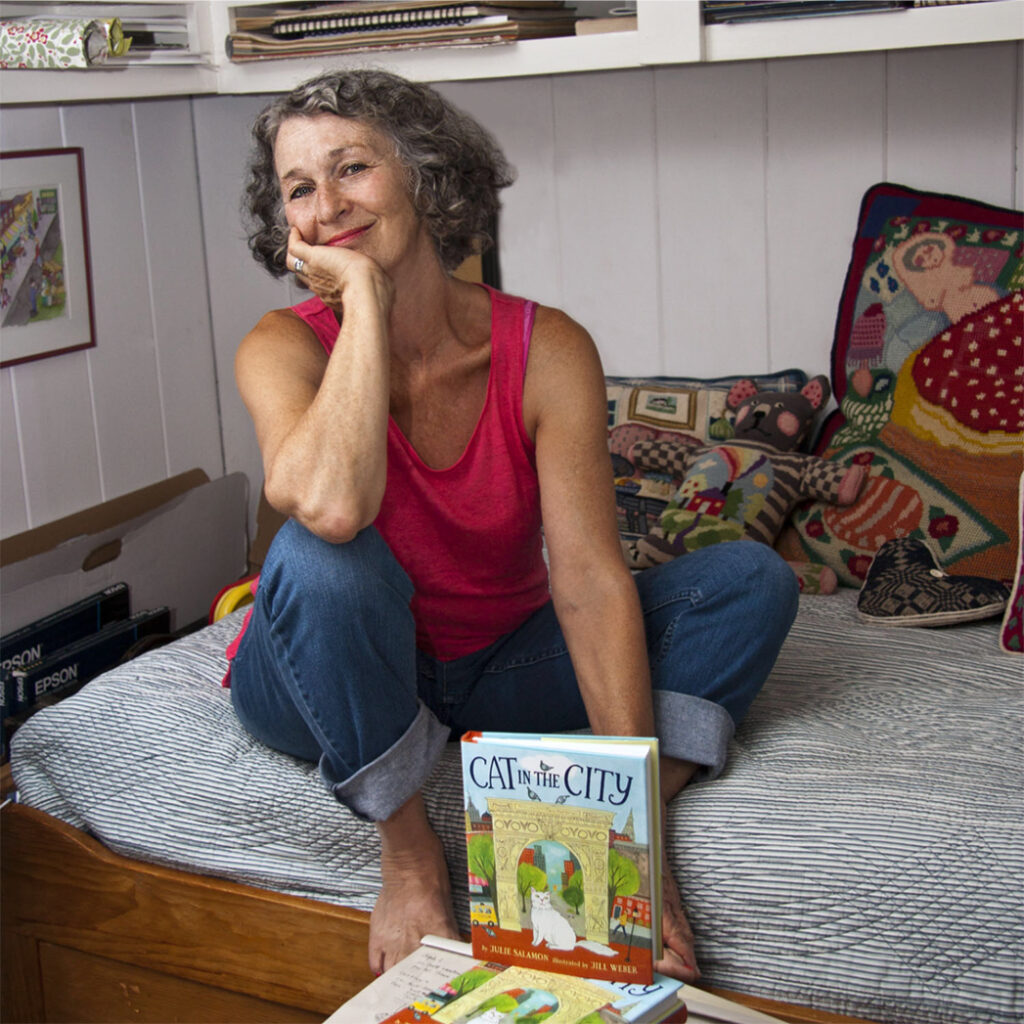 Jill Weber doubles as a children's book illustrator and designer. Jill collaborated with author Julie Salamon on Cat in the City and The Christmas Tree, a New York Times best seller. Jill has illustrated many picture books, including; Christmas Tree Farm (Holiday House 2006), a Jr. Library Guild Selection and a New York Time's Christmas pick in 2006. Even Higher: A Rosh Hashanah Story (Holiday House 2009) written by Eric Kimmel received an Oppenheim Toy Portfolio Gold Award. The Story of Hanukkah (Holiday House 2011) by David Adler, was a New York Times holiday pick and the original art was on exhibit at the Danforth Museum Nov. 2011 to Jan. 2012. She completed another book with David Adler, The Story of Passover, published in March 2014. When Jill is not at her drawing board, she can be found in her garden. For more information about Jill, go to http://www.frajilfarms.com/ and http://frajilfarms.tumblr.com/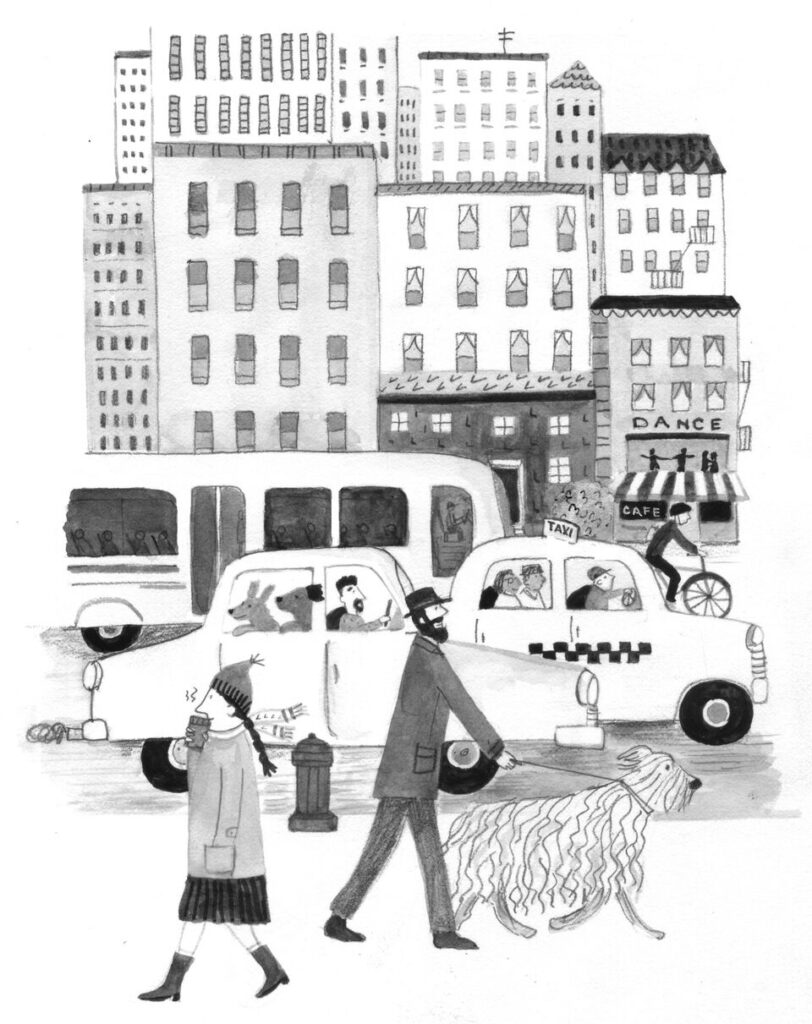 Illustrations © Jill Weber